At some point in our lives, we come across people who leave strong imprints in our hearts… true friends -- who walk and stay with you through life's ups and downs… faithful friends whose love and loyalty remains steady through the passing of time and even when distance falls in between. Indeed, there are friends who stick closer than brothers, friends who know you so well and who are able to embrace and celebrate you for who you are.
My life has been blessed and enriched with such friendships, and I am so thankful to God for them. Today, I particularly want to honor and make mention of two special people who means so much to me...
During my first job at PLDT, I met these two wonderful ladies – Verna and Arnie (real beauties inside and out!), and we instantly cliqued. The three of us were all very young and just starting in our careers then, there was so much ahead of us which we were eager to experience and share with one another. Every single day (for many years), we shared not just lunch together, but more so we were there for each other, witnessing how each one went though the seasons of our lives. We saw how each one fell in love, advanced in our careers (and years!), got married (bridesmaids to each other's weddings of course!), had children (godmothers to each one's kids too!), and moved on to different paths (leaving the company to pursue other dreams).
I was the first one who left PLDT many years back, and I remember how having to leave my two best buddies behind created a hole in my heart. Soon afterwards, Verna left the company too, while Arnie remains there up to this day. Inspite of this, the three of us have always managed to stay in touch, and even when hubby and I had to leave Manila a long time ago which meant not having to see my girlfriends for a long time, the distance never changed anything as far as our closeness is concerned. Whenever an opportunity for us to get together comes, we make sure that we don't miss it for anything.
It has been 16 years since that time the three of us first met, but over the years and despite the distance, our friendship has never withered. Whenever we would have our reunions, it always seems like we never separated at all, our bond continues to remain strong. At our get-togethers, it always feels like it was only yesterday that we had our "usual office lunch", we often never notice how time flies as we chat away and catch up on the lost times.
A wise man once said that "the better part of one's life consists of his friendships", I couldn't agree more with this. Whenever I look back and recollect my best memories, the times I've had with my PLDT best friends were among the sweetest, happiest and most special moments I've had in my life.
Thank you Arnie & Verna for always being there, and for being the best friends you can ever be to me. Love you guys!
……………..
One of them is celebrating her special day today…HAPPY BIRTHDAY VERNA! Your life is a blessing! I wish you all the best in everything, girl! May God's blessings abound in your life even more. Big hugs to you!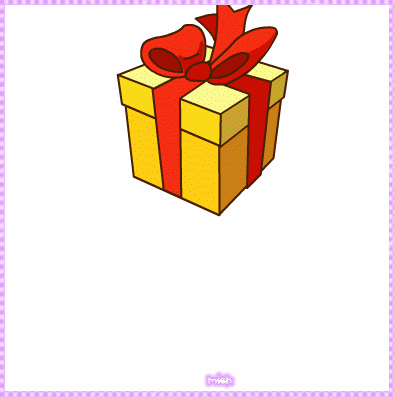 glitter-graphics.com